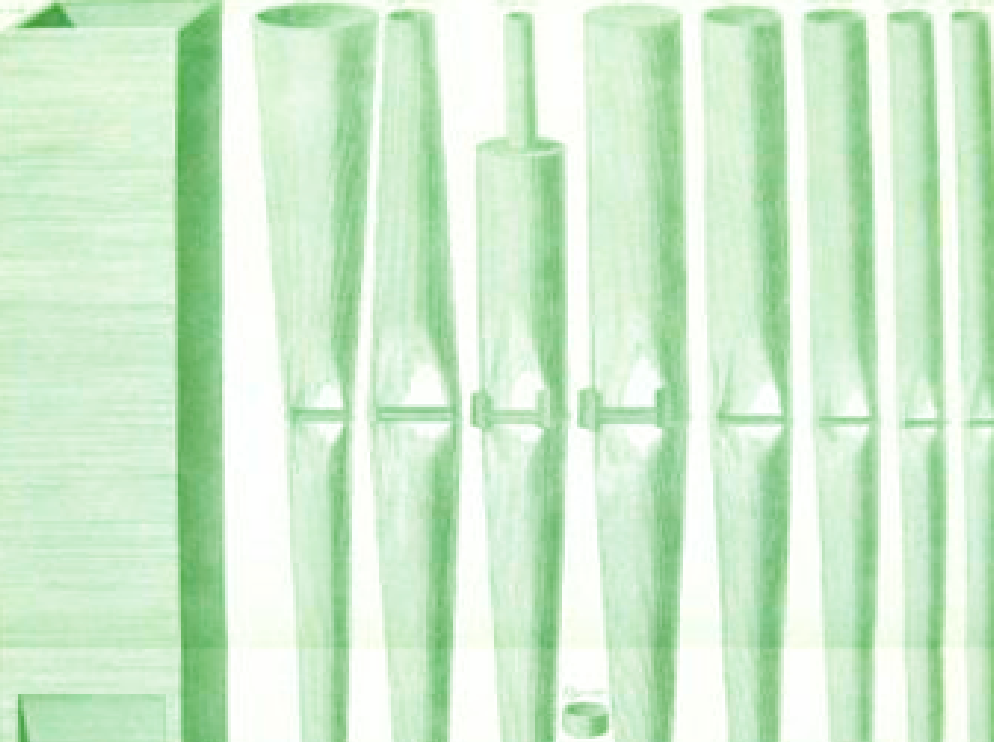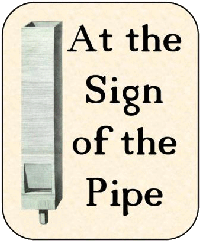 Restoration of a 1791 Erard organized piano
This instrument was made during the French Revolution and seems to have travelled quite widely. The instrument is recorded in the Erard ledgers for 1791 but there are no details of a buyer and its early history is unknown. The first 'sighting' of it appears during the early decades of the 20th century when it was displayed in a Paris salon. It was then sold to an American collector and ended up in a museum in San Francsisco. It was then sold to the harpsichord builder and restore Ronald Haas and put up for sale after his death. It was then bought by a British collector and shipped to the UK. It was my job to restore the organ part to playing condition. An almost identical instrument is in the Cite de la Musique in Paris and provided some useful clues for restoration. Remarkably, the organ pipes do not appear to have been altered in any way and have survived in very good condition (probably due to their being hidden away under the piano). The piano in contrast has suffered from several interventions and will be restored by a specialist.
A full account of the history and restoration of this 'revolutionary' instrument will appear in the BIOS Journal in 2019.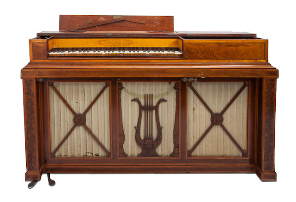 In California, before restoration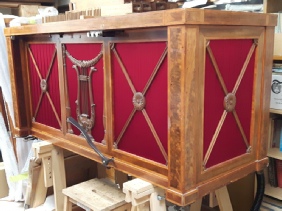 After restoration with a new foot blown winding system and new silk panels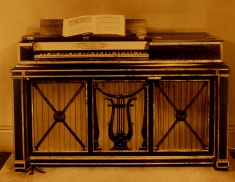 Bird's eye view of the organ pipework